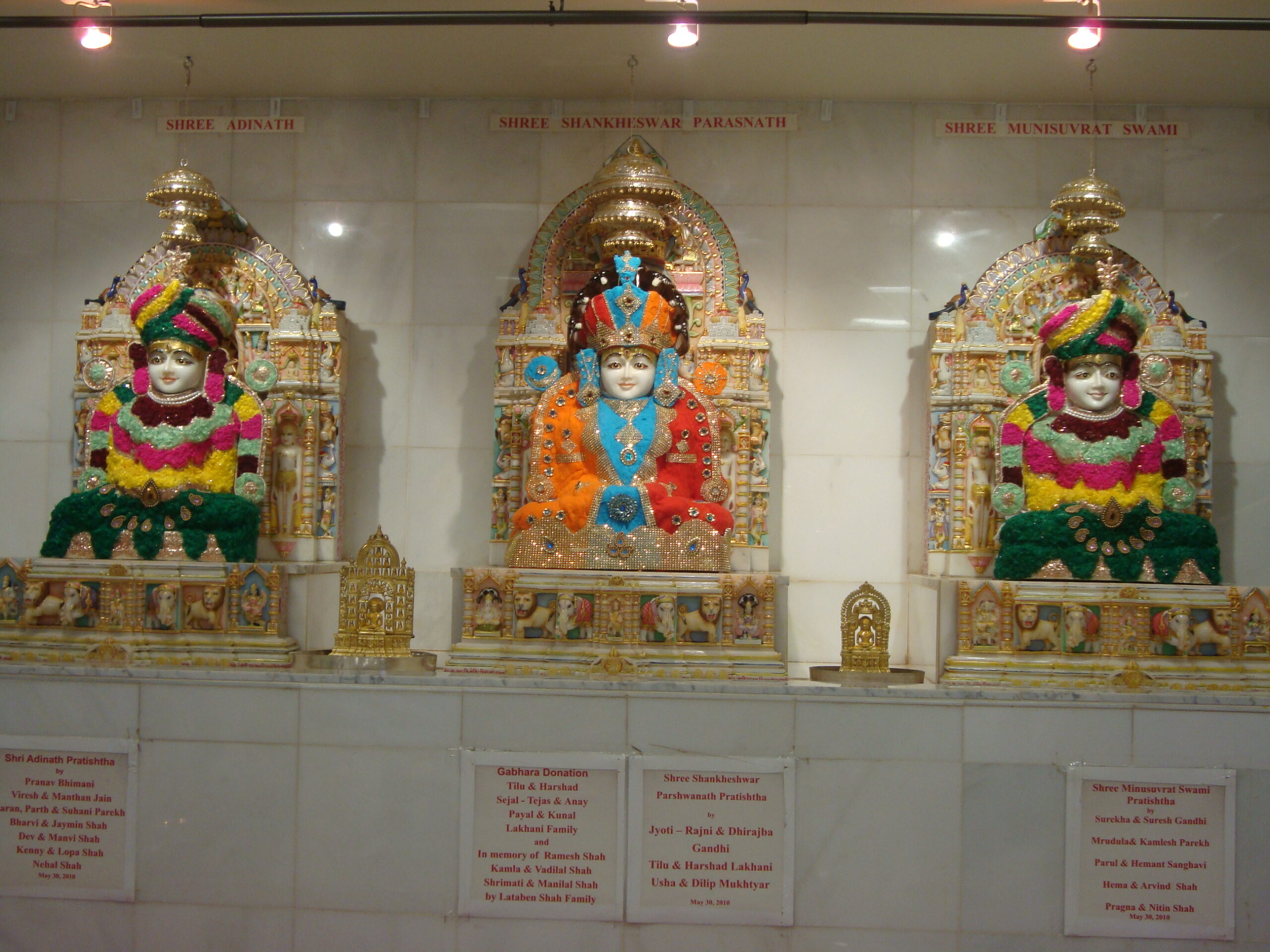 Welcome to Jain Temple of NY
The Jain Temple of New York (JTNY) located in New Hyde Park, New York is a non -profit religious organization to pursue a goal of practicing, promoting and preserving the Jain Religion. It is managed by the coordinators.
Various events and on-going activities are planned and organized by a religious committee during the year and many dignitaries from India and other parts of the world visit our center and hold lectures as well as discourses on Jainism.
Jain Temple of New York (JTNY) has continued to be an active center for members of all ages. The Prathistha of 3 idols was performed from May 22, 2010 to May 30, 2010.